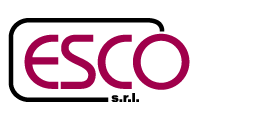 Founded in 1982, ESCO is a company that, over the years, has grown steadily, increasingly widening the scope of their technical and professional skills.
Attentive to market trends, the changing needs of customers in the field of psycho-physical, and the innovations introduced by new technologies, ESCO always has a large catalog of products, to meet the needs of all types of customers (the most famous SPA to small-town beauty parlor, an exclusive spa, physical therapist practicing at home).
All products sold by ESCO are the best the market has to offer with regards to the price / quality. The extent to which ESCO select the products to offer its customers is the key to our success. The constant growth in the number of our customers are our testimony to the fact that the choices we have made ​​are correct and that the decision to offer the best to our customers is a winning choice. The high rate of customer retention, also shows how ESCO is careful to satisfy the needs and expectations not to disregard.
ESCO regularly participates in conferences, exhibitions and events at national, always bringing with him some of the products it sells. We believe in quality products that we market and is important for us to put the customer in a position to test and evaluate them in person, certain of being able to fully meet expectations. Quality and durability are the characteristics of the products we selected for our customers and with this in mind we intend to move in the future.
The philosophy of our company can be summarized with a simple but effective slogan:
ESCO: natural solutions to improve the quality of life
To find all the products that we can offer visit the sites dedicated:
ESCO Srl
Lettini per Terapia
Lettini da Massaggio
Aquamassage