Retail Locations
Discover the remarkable revenue-generating potential of Aqua Massage!
Savvy entrepreneurs nationwide are generating profits in malls,   airports, and retail locations by providing busy, stressed shoppers with   the soothing health benefits of Aqua Massage. Clients love the ease and   convenience of Aqua Massage, because Aqua Massage provides the benefits   of an hour-long massage in only 15 minutes! In between flights, on a   lunch hour, for a refreshing break – thousands of people are making   massage a part of their routine.
The durable Aqua Massage XL and Aqua Massage Spa product lines   provide years of trouble-free operation in high-volume settings. The   revolutionary, fully-clothed, dry water massage technique is quick,   quiet, and discreet. The  AVA™ System provides for a completely holistic   sensory experience that will have excited clients talking for miles   around. In fact, it's not at all uncommon for clients to make a special   trip to their local Aqua Massage location for a weekly massage.
Aqua Massage units boast a unique, futuristic design to attract   attention and draw interested traffic, giving you an unmistakable   advantage over your competitors – while generating a substantial income!
Each unit requires minimal square footage, and because a single   employee can operate several units simultaneously, every square inch of   your retail space generates more profit. Aqua Massage self-contained units   need no additional plumbing. The hard-working Aqua Massage product line boasts   minimal downtime for maintenance, and does not require draining.
Discover The Remarkable Revenue-Generating Potential Of Aquamassahe!:
Years of trouble-free operation
No additional plumbing
Requires minimal floor space
Advantage over your competitors
No post operation clen-up
Available for 110 volts, 20 amp power
Generates substantial icome
Easy to operate – No additional staff required
Customers Love The REsults!!
Click here for estimated revenue summaries
AQUA MASSAGE RETAIL OWNERS TESTIMONIALS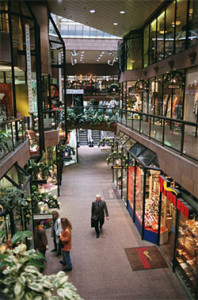 "I operated  one of Aqua Massage's longest and most   profitable mall sites,  serving  raving Aqua Massage fans for over 5   years without one unhappy customer.   I challenge any service business   to realize a customer satisfaction level that of Aqua Massage.   This is   one of those business propositions where everyone wins – the mall, the   business owner and, most of all, the customer!!"  M.A.W., Site Owner
"Aquamassage Mall of America has been open since November   2000.   After nearly 5 years, we still attract large crowds of curiosity   seeks and more than 25,000 paying customers annually. Over the years we   have experienced few mechanical problems and those we had were due to   usage issues that can easily be handled by me or our employees.   Our   operation has been and continues to be profitable."  B.H., Site Manager
"I just arrived home from a short weekend get away and while   shopping in a mall stumbled upon this wonderful piece of equipment.   At   first was skeptical and walked right on by thinking "Hey,that is kinda   neat."   However on the way back to the car I stopped and decided to   give it a try.   I paid the guy for a five minute session.   When the 5   minutes session was over the operator asked, "How do you feel?"   I   replied, "I wish I'd paid for a full 15 minutes session."   Enough of   the long version story. I am interested in the cost of the machine to   start a similar business in our local mall."   B.K.R